~ VISIT CARRICKFERGUS WWII ARMY RANGER ORIGINS HISTORICAL SITES AND MUSEUM
~ TOUR GAME OF THRONES FILM LOCATIONS:
CAIRNCASTLE,
CARNLOUGH HARBOR, GLENS OF ANTRIM,
AND SALLAGH BRAES.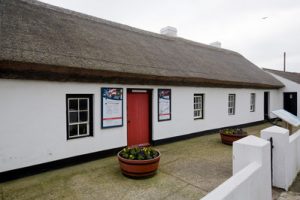 Andrew Jackson Cottage and US Rangers Centre (copyright Northern Ireland Tourist Board)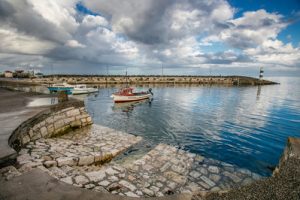 Game of Thrones ~ Carnlough Harbour: Braavos Canal(copyright Northern Ireland Tourist Board)
Northern Ireland has produced its fair share of top Hollywood names, and there have been a surprising number of movies filmed in Northern Ireland too. Northern Ireland 's jaw-dropping scenery provides the perfect backdrop for the camera with its rugged landscape and ethereal geological features which have everyone in awe on the other side of the screen.
Film buff or not, follow the country's movie trails in the footsteps of your favorite characters, to discover Northern Ireland film locations including sprawling beaches, ancient castles, rugged mountains, rolling hills, distinctive cities and picturesque towns and villages.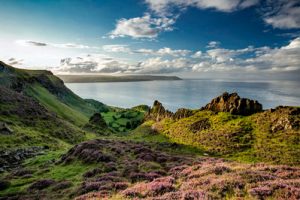 Game of Thrones ~ The Glens of Antrim: Runestone (copyright Northern Ireland Tourist Board)
If you have found yourself caught in the mystical and spell-binding Game of Thrones saga and wish to be swept away to its world, come and experience the land that inspired the writer and the TV series producers. From ancient and mysterious standing stones to dramatic castles, magnificent stately homes and breathtaking landscapes, visit Northern Ireland and embark on an inspiring journey.