Welcome to Scotland's Highlands!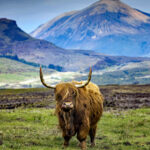 Highland Hairy Cow (Credit: Visit Scotland)
THE HIGHLANDS AWAIT YOU!
A holiday vacation in Scotland will be amazing, because Scotland Is Now. Scotland is a friendly, passionate and innovative country and you'll see that clearly everywhere you go.
A Celtic RnR Tour gives you an opportunity to explore all that the Scottish Highlands have to offer, so you can make memories that will last a lifetime.
So, if you're looking for the beat of inspiring Scottish music, the adrenaline of an outdoor adventure, the experience of a breathtaking road trip, or the magic of a new attraction, then Scottish Highlands are for you right now.
The Seven Nights, Eight Days Land Tour Package is priced at about $2,889 per person, double occupancy, or $3,489 per person, single occupancy.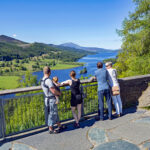 Credit: Visit Scotland